NextGen Bookkeeping Academy
The Complete Practical Bookkeeping Academy
Master bookkeeping with our proven system. For free.
Learn how to run any business' numbers and become the most wanted bookkeeper in the modern financial market. Learn the basics of bookkeeping for US businesses from expert bookkeepers and make the first step to your dream career.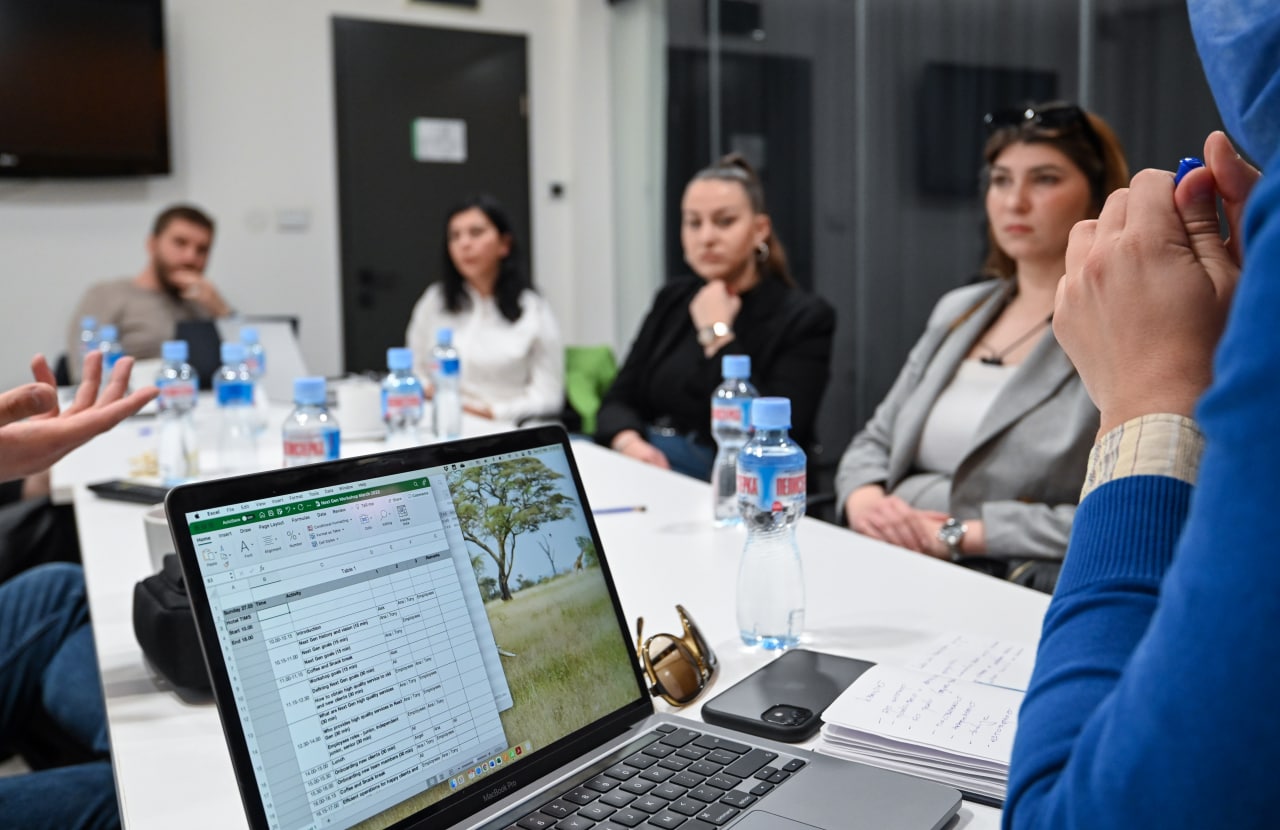 Practical learning with business in mind
Completely online-structured, NextGen Bookkeeping Academy is a space where young bookkeepers are mastering finance and accounting at its core.  A program completely adapted to the modern way of working of the US bookkeeping that will give you the basic practical knowledge in:
Accounting and bookkeeping
Banking and reconciliations
QBO (QuickBooks) navigation
The Academy offers you the opportunity to get employed after successfully finishing it.
Become the ultimate master in bookkeeping
Who is it for?
This Academy is definitely for you if you enjoy working with numbers, have perfect English, are tech-savvy, and looking to find a flexible work-from-home job. So, if you are:
Economy student in your final years
Kick-start your career before graduation. Learn practical accounting from trendy and experienced bookkeepers.
Economist with a vision to grow 
Up-skill your professional background. Learn modern accounting software that will make you the most wanted bookkeeper.
Working for the US market
Just a glimpse of what our trainees are saying
"The structure of the training itself is set to cover all key aspects of accounting and to enable easier mastering of those who have no experience in the field of accounting. Since I have a few years of experience, I learned one step plus in this field."
"The training was great. You gave me an insight into the bookkeeping for the US market. Huge thanks to Next Generation and our mentor Angel for giving us an opportunity to learn new things and expand our horizons."
"Excellent training organized by Next Generation Company. Our mentor Angel was really dedicated, went above and beyond to help us understand the basics, and made us enjoy the process."
The time to boost your career is now!
Save your spot!
Apply now for the Free Bookkeeping Academy and we'll give you the knowledge that only experienced professionals have.
✔  Bring the will for learning
✔  Have great (written & spoken) English
✔  Have basic knowledge of economy and finance
✔  Enjoy working with numbers
✔  Have internet access
✔  Be keen to use modern software
For everything else – we got you covered.
It costs $0! Save your spot now!