Accounting Practice Management Software: The Top 10 Picks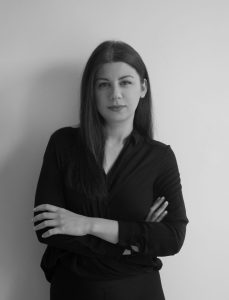 Emma Todorovska
Marketing Manager at Next Generation Company
August 2023
In today's digital age, staying at the top of the accounting world isn't just about crunching numbers accurately—it's about leveraging the right tools to do so.
 Have you ever wondered how some accounting practices seem to operate seamlessly, providing exemplary client service while managing multiple projects? 
The secret often lies in the software they use. Practice management software has become an essential tool for accountants who wish to stay efficient, organized, and ahead of the competition.
But with the market saturated with countless options, which ones truly stand out in 2023? Which one might be the best fit for your practice? Whether you're a solo accountant looking for the best software for a small accounting practice or a larger firm searching for a comprehensive solution, this guide is crafted just for you.
Would you like to understand the basics of practice management software before exploring the top contenders? Read on!
What is Practice Management Software in Accounting?
Simply put, practice management software in accounting is a digital platform designed to assist accountants with various aspects of their work. From managing client relationships, tasks, and projects to monitoring deadlines and billing, this software acts as a central hub for all your accounting needs. Think of it as your digital assistant – always on, always ready.
Are you intrigued about what this software can do for your practice? Keep reading!
Purpose of Practice Management Software
So, why has such software gained immense popularity in recent years? Let's explore.
Streamlining Accounting Tasks
Gone are the days of manual ledger entries and cumbersome paperwork. With the right software, you can automate repetitive tasks, ensuring accuracy and saving time.
Improving Client Relations
Offering client management software for accounting firms, these platforms enable you to manage client interactions efficiently. You can quickly access client histories, set reminders for follow-ups, and ensure you're always on top of your client's needs.
Enhancing Project Management
Managing multiple clients with various needs can be a challenge. Accounting project management software ensures each project is tracked, deadlines are met, and nothing slips through the cracks.
Wondering how this differs from the CRM systems you've heard about? Let's clear the air.
Difference between CRM and Practice Management
At first glance, both CRM (Customer Relationship Management) and practice management software might seem similar, but there are distinctions:
Functionality
While CRM primarily focuses on managing client relationships, practice management software is broader. It manages not just relationships but also tasks, projects, billing, and other essential functions specific to accounting practices.
Scope
CRMs are tailored for sales and marketing purposes, tracking leads, and sales processes. In contrast, practice management systems are customized for professions like accounting, integrating aspects like time-tracking, tax management, and more.
Thinking of the best Accounting Practice management software to suit your unique needs? We're getting to that next!
Top 10 Accounting Practice Management Software in 2023
The right software can elevate your accounting practice to new heights. Here's a detailed breakdown of the ten leading contenders for 2023:
Features: Integration with Xero, job tracking, timesheet logging, and performance metrics.
USP: Seamless connection with Xero accounting software.
Pricing Range: If you're a Xero-based accounting software firm that has at least Silver status, the app is free. Here's pricing in the US, which is similar in other jurisdictions:
Pros: User-friendly interface and robust reporting.
Cons: Best suited for those already using Xero.
If you're a Xero user, this is a no-brainer addition.
Features: Task and project management, goal setting, and team collaboration.
USP: Highly customizable with a plethora of integration options.
Pricing Range (per user, per month): Basic $0 (free forever!), Premium $13.49, Business $30.49
Pros: Suitable for multiple industries, not just accounting.
Cons: Might require additional tools for complete accounting practice management.
Seeking to streamline team communication? Asana could be your choice.
Features: Client management, job tracking, templates, and notifications.
USP: Automation of recurring tasks and projects.
Pricing Range (per user, per month): Organize $56, Scale $63
Pros: Intuitive dashboard and oversight of all tasks.
Cons: Limited financial management features.
If workflow automation is your top need, consider Jetpack.
Features: Client communication, file sharing, and automated reminders.
USP: Focused entirely on client interactions and communications.
Pricing Range (per user, per month): Recategorise FREE, Standard $59, Premium – Customized price.
Pros: Simplifies client interactions. Only users in your firm count as paid users.‍ Invite unlimited clients for free.
Cons: Other accounting features may need complementary tools.
Streamline client communication? Client Hub is your answer.
Features: Task management, time tracking, and detailed workflows.
USP: Detailed breakdown of each task and project.
Pricing Range: Sole Proprietor (1 user, monthly) $47, Small Firm (2-5 users monthly) $95, Large Firm (6-25 users monthly) $170
Pros: Comprehensive oversight of all tasks.
Cons: It might require a learning curve for optimal use.
For meticulous task management, Aero Workflow stands out.
Features: All-in-one accounting solutions, dashboards, and reporting.
USP: Direct integration with QuickBooks Online.
Pricing: Quickbooks Online Accountant is free for your firm. You just need to pay when you add clients and when offering the software to your clients either through direct billing or wholesale. 
Pros: Trusted, widespread use, and comprehensive features.
Cons: Best suited for QuickBooks Online users.
Love QuickBooks? This is an extension tailor-made for accountants.
Features: Client portal, document management, and tax resolution.
USP: Emphasis on tax-related tasks and client communication.
Pricing Range: Canopy offers bundles starting from basic and small to big and advanced ones. For a detailed look, go here. 
Pros: Robust tax tools integrated.
Cons: It might require complementary software for non-tax tasks.
Focused on tax tasks? Canopy is your go-to.
Features: Workflow management, team collaboration, and deadline tracking.
USP: Focus on team collaboration and deadline adherence.
Pricing Range: One team per month, paid monthly at $49, but if paid yearly at $39
Pros: Transparent team management.
Cons: Limited client communication tools.
If team collaboration is crucial, Financial Cents make sense.
Features: Automated workflows, client tracking, and cloud integrations.
USP: Automated systems for seamless operations.
Pricing Range: FREE FOREVER, Unlimited (Per month /Per Team Member – Billed Monthly) $45.
Pros: Automation-first approach.
Cons: It might be overwhelming for smaller firms.
Automation enthusiast? Pascal Workflow won't disappoint.
Features: Comprehensive dashboard, client management, and document storage.
USP: All-in-one solution for accounting firms.
Pricing Range: Basic $49 (best for small business), Standard $79, Premium $99. For a detailed look, go here. 
Pros: Unified platform for diverse tasks.
Cons: Pricier than some alternatives.
For an all-rounded experience, Firm 360 offers a panoramic view.
Choosing the right software is an amalgamation of your firm's size, client base, and unique requirements. Delve into the details, request demos, and find the ideal companion for your practice's journey forward.
Choosing the Right Software for Your Needs
Selecting the ideal practice management software requires introspection and understanding your firm's unique attributes. 
Before we move to the guide, we did some research ( thanks, Quora ) for you, and we found a thought worth sharing :
Now here's a guide to help you navigate this choice:
Firm Size
Larger firms might require intricate task management systems, multi-user collaboration, and intricate reporting functionalities. On the other hand, a small accounting practice might benefit more from straightforward, user-friendly software. For instance, QuickBooks Online Accountant is an example of smaller practice due to its simplicity and scalability.
Client Base
Consider the kind of clients you handle. Do you cater to individuals, small businesses, or large corporations? Some software, like Client Hub, is designed to streamline client communication, making it invaluable for firms that prioritize client interaction. If you handle corporate clients with diverse needs, you might prefer comprehensive solutions like Firm 360.
Specific Functionalities
Drill down to the specifics. If tax management is a significant portion of your services, Canopy, with its tax-centric features, might appeal to you. Conversely, if workflow automation is paramount, Jetpack Workflow or Pascal Workflow can be game-changers.
Best Software Picks
For Small Accounting Practice
QuickBooks Online Accountant stands out due to its user-friendliness and comprehensive suite of features tailored to smaller firms.
For Accounting Firms in General
Firm 360 offers a holistic solution, covering a broad spectrum of functionalities suitable for diverse client bases and multifaceted tasks.
Conclusion
In an era where technology intertwines with every facet of business, the importance of choosing the right software for your accounting practice cannot be overstated. It's not just about efficiency; it's about enhancing client relationships, optimizing workflows, and propelling your firm into a realm of unparalleled precision.
But remember, the technological landscape is ever-evolving. What's considered state-of-the-art today might become obsolete tomorrow. So, stay agile, stay informed, and always choose software that aligns with your unique needs and aspirations.
Embarking on this digital journey? Choose wisely, for the right software is the wind beneath the wings of a flourishing accounting practice.