Women in Accounting - Are We On The Right Track?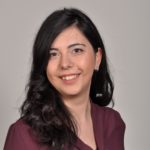 Anastasija Ristovska
Co – Founder of Next Generation Company
June 01, 2020
In the last few years, we've seen more women rise to the top C-levels of companies. An increasing number of world firms are perceiving the value of having more women in leadership, and they're verifying that they can make progress on gender diversity. This is a significant step in the right direction when it comes to women in accounting.
In 2019, 29% of senior management roles were held by women, the highest number ever on record.  
87% of global businesses have at least one woman in a senior management role in 2019.
43% of human resources directors are women compared to 17% of sales directors and 16% of chief information officers.
Resource: Grant Thornton
Leadership and women in accounting
When people think about any kind of leadership, they usually relate that with men and their ability to be decisive and make tough decisions when necessary. We all agree this is important when running a business. However, many research studies show that women usually have higher emotional intelligence and can naturally balance, show care for essential matters, and successfully solve conflict situations when needed. Companies that want to establish a long term path for growth must combine men's energy and competitive attitude with women's balance and natural ability for resolving problems.
The freshest example of "Women Leadership" has been imposed in front of the world's public during the recent Covid-19 crisis. From Germany to New Zealand and Denmark to Taiwan, countries run by women successfully handled this health crisis. They were mothers, business owners, and leaders, all at the same time. Women's natural ability to balancing between many roles makes them good at working different tasks and with different people at the same time.
Women in the accounting industry
Many people indeed think that women aren't showing interest in math and numbers, but the proportion of women presently working in the accounting industry suggests otherwise.
Approximately half of all CPAs are women. This is a notable increase from the 39% we had in 1983, which at that time was considered a big step forward. But while this is regarded as good news, only 24% of partners at accounting firms are women. This should be analyzed further, why woman are not encouraged enough to start their own business or become a partner in accounting companies.
It is crucial to mention that smaller accounting firms are doing much better when it comes to "women in the high positions".
The overall percentage of women studying accounting worldwide was approximately 49% in 2019, up from 48% in 2013
6% of all accountants and auditors in the United States are women.
Women are 51% of all full-time staff at CPAs but make-up just 24% of partners and principals.
The percentage of women on management committees is growing: 25% in 2019 compared to 19% in 2014.
Women make up nearly half of directors (47%) and senior managers (46%).
Resource: Wilson-Taylor Associates
Clearly, there is room for growth. Successful leaders know that if they want their accounting practice to thrive, they need to rethink their strategy. It is crucial to recognize diversity and include it throughout the company. We are underling a few steps that will help accounting practices transform their business.  
1. Have in mind your current situation
You need to have the answers on questions connected to your own numbers: are you hiring an equal number of men and women? Do they have the same opportunities for career growth? What is the reason behind this?
Know your numbers and make a policy to include more women in leadership roles. Diversity in the companies will not only bring unique viewpoints and perspectives. But, it will unlock the full potential your people have.
2. Keep your vision and reason in front of you
You need to define why it is important to make gender equality in the boardroom before diving into any formal schemes and policies.
The reasons can be many. You can improve company's reputation because of encouraging gender equality, increase firms growth, and innovation or maybe employee satisfaction. However, you need to define your "why". Consequently, it will make a team of people who will get your company's growth at a higher level.
3. Flexible schedule and work-life balance is important, but not enough
Having flexible work arrangements in place is not enough to inspire better results and support from your team. Your job as a business owner is to provide the same career path and opportunities for both men and women, emphasizing their individual skills and knowledge. 
You have to build reliable programs. It will help both male and female team members to advance in their respective careers equally. That can help you bring the top employees on board and build a strong brand reputation.
Diversity drives innovation, innovation drives success. Find the right motive for you and take the needed steps forward.

Here are some critical leadership lessons that are showing why every company needs more women in high-level positions.
1. Female leaders do not suffer from overconfidence—they seek input and listen
The ability to know what you don't know and to listen to people with expertise has clearly served women well in many situations. 
2. Women make great mentors
Women leaders are better at onboarding young employees than men. By having more women at the high-level positions, you are setting them up as brilliant mentors for the next generation employees. 
3. Female leaders rank higher not just on people-orientation, but also on vision-setting
Women are indeed more "people-oriented"—and they are better in developing and maintain good relationships. Relationship with other people, communities, and clients. CPAs with more than three women in the boards can score higher on employee survey questions about "direction" and "innovation.
4. Women's are brilliant negotiators
 When it comes to negotiating in different situations, women are generally far more successful at closing deals than their male counterparts.
 Many studies prove that having women in decision-making positions in your firm can produce progressive results in different business fields.
Women in the Next Generation Team
As a business owner, I'm always keeping in mind the importance of having gender equality in our company. Not because of the formality, but because I firmly believe that women can make a significant impact on the business and society itself. Their diligence, hard work, and dedication are traits that can make a difference not only in the industry but in the entire community.
Our team of Accountants is consists of brilliant, educated young women and men who are bringing great value to our company and our customers. We believe that having a diverse workforce would bring fresh ideas, perspectives and will help us to deliver outstanding results for our clients. Our vision is to provide a productive and creative work environment for our employees. We tend to do it by stimulating equal opportunities for career development for both men and women.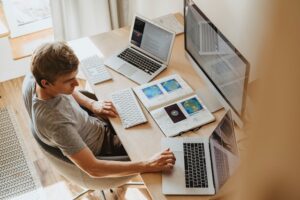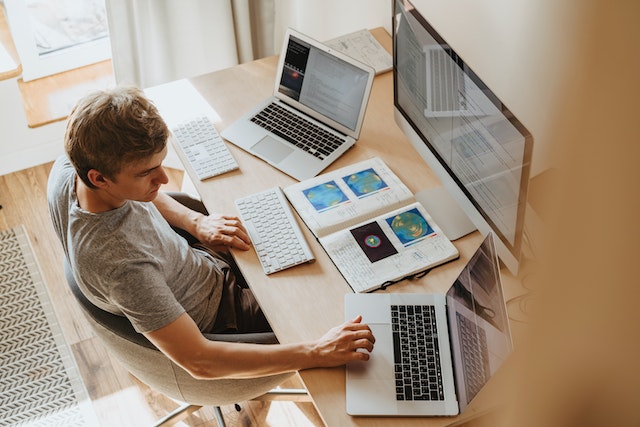 Blog
Managing a Remote Teams: Accountant's Practical Guide Emma TodorovskaMarketing, Next Generation Company25.08.2023 Facebook-f Linkedin-in The landscape of accounting has undergone a seismic shift. Gone are
Read More »